Need Assistance?
If you have questions about this event or are experiencing any issues with your ticket purchase, please send us the details via an EMAIL or NOTE.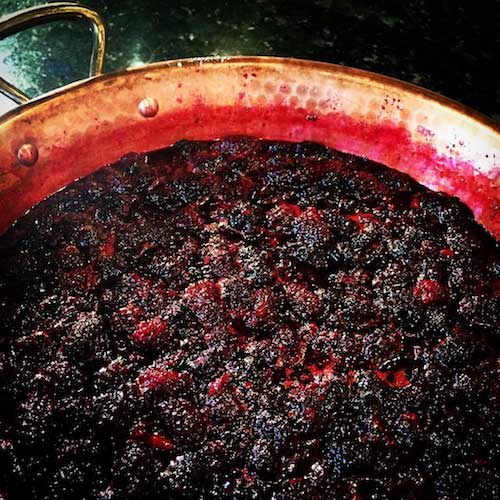 Back to Basics: Sauces
February 21, 2024 @ 6:00 PM

-

9:00 PM

|

$110.00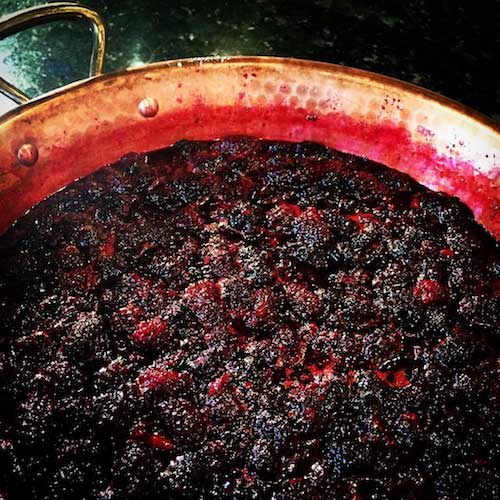 Purees, emulsions, and suspensions, OH MY!
In this class we will create simple, delicious, and elegant sauces for your perfectly cooked food. We will teach you how to balance a vinaigrette based on the different ingredients in different salads.
You will learn how to create a quick pan sauce for many different types of proteins. You will learn how to make fantastic sauces that can be flavored to meet your needs - compound butters, vinaigrettes and aiolis.
We'll teach you about dessert sauces; keeping an eye on sugar while making caramel sauce and show you how to master delicate, sensitive dark chocolate when making chocolate ganache.
As always, this hands on cooking class culminates in a family style meal around our beautiful barnwood tables.
A welcome cocktail and an additional glass of wine with dinner are included.  Additional wine and beer is available to purchase.
Create a balanced vinaigrette
Make a quick pan sauce
How to flavor sauces
Tips about dessert sauces
~ spring greens salad with herbed vinaigrette
~ roasted chicken with white wine pan sauce
~ charred asparagus with aioli
~ warm bread and compound butter
~ beignets with chocolate ganache and vanilla bean caramel
Cancellation Policy
Due to the nature of our events, classes, and dinners, all payments are non-refundable or exchangeable. If you find yourself unable to attend, you may transfer the ticket to someone else. However, we are unable to refund, exchange, or apply a credit to another offering. All payments are final.