Need Assistance?
If you have questions about this event or are experiencing any issues with your ticket purchase, please send us the details via an EMAIL or NOTE.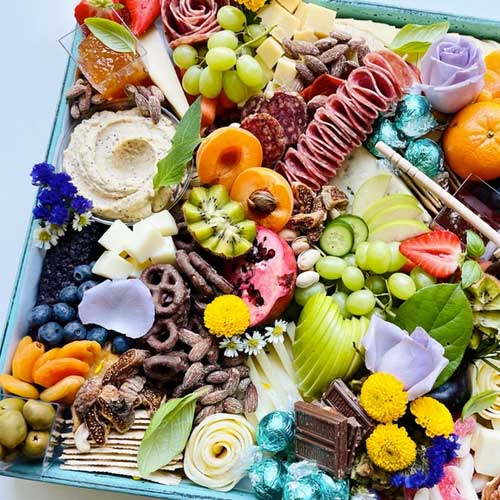 Elevating Your Charcuterie Boards with The Platter Girl!
December 3 @ 4:00 PM

-

7:00 PM

|

$100.00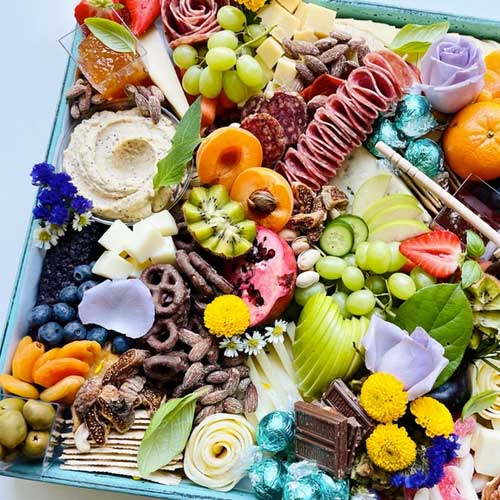 Get your Graze on!
Local Charcuterie Expert Lea Dixon from The Platter Girl is coming to help us step up our game!
Elevating Your Charcuterie Boards with The Platter Girl!
Charcuterie platters, grazing tables, nosh boards....whatever you call them, it is THE WAY to serve a spread for a crowd.   Platters & boards piled high (and beautifully) are everywhere and Local expert Lea Dixon (aka The Platter Girl) has led the way!  She has written two books on the subject, and is coming to The Kitchen to help us step up our game before all the holiday parties.  You'll learn how to create lovely thematic boards for every occasion, and the tips to how you plan, shop, prep and execute this fun way to entertain.  Grab a friend and join us in The Kitchen next Sunday, December 3rd!
Class culminates in dinner of grazing through some beautiful boards. Enjoy a welcome cocktail and another glass of wine or beer with dinner.
how to plan a board
how to cut & prep things to look amazing
how to assemble a masterpiece!
Author of Show Boards and Mostly Plant Based Platters & Boards, Lea of The Platter Girl  joins us at The Kitchen!  She will share her tips for creating gorgeous platter and boards that are stylish and healthy.
Cancellation Policy
Due to the nature of our events, classes, and dinners, all payments are non-refundable or exchangeable. If you find yourself unable to attend, you may transfer the ticket to someone else. However, we are unable to refund, exchange, or apply a credit to another offering. All payments are final.