Cancellation Policy
Due to the nature of our events, classes, and dinners, all payments are non-refundable or exchangeable. If you find yourself unable to attend, you may transfer the ticket to someone else. However, we are unable to refund, exchange, or apply a credit to another offering. All payments are final.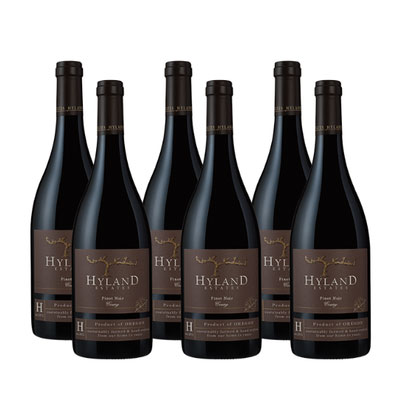 Winemaker's Dinner Series – Hyland Estates
January 12 @ 6:00 PM

-

9:00 PM

|

$50.00 – $330.00

We are so excited for our Winter Winemaker's Dinner Series and sharing our kitchen for a fun and informative demonstration cooking class all about pairing Oregon wines with seasonal food! For this dinner, we welcome Anne Sery.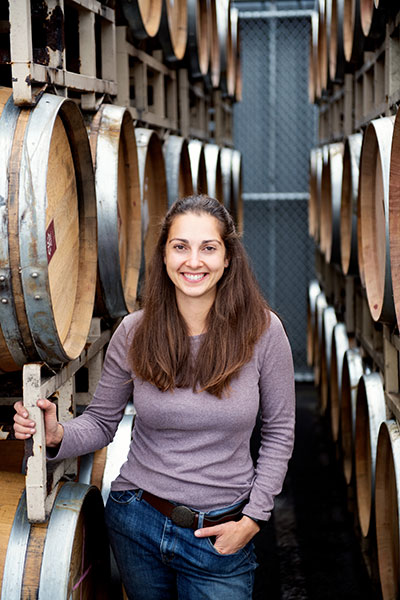 Anne Sery, Director of Winemaking
Anne was born and raised in Reunion Island, a tropical French island in the middle of the Indian Ocean, off the East Coast of Madagascar. When she was 14, her parents purchased a vineyard in Côte de Nuits. As a teenager, she spent her summer in Burgundy at the family vineyard, and it was there where her affinity for wine first blossomed.  It was her summers in France though where her passion for wine and love for viticulture first blossomed.
She left Reunion after high school to attend college in Dijon where she received her degree in Biology, Physics, and Mathematics. She then completed the Master's program of Viticulture and Oenology of the ENITA of Bordeaux and received her National Diploma of Enology from the University of Bordeaux.
During her years in school, Anne would return to Burgundy for internships with well esteemed Pinot Noir producers; Domaine jean-Francois Coche-Dury, Domaine Hubert Lignier, Maison Bouchard Pere & Fils.
After graduating she traveled to the United States to perfect her English and experience another Pinot Noir region of the world. While interning at Beaux Freres, she fell in love with the Willamette Valley and decided that she wanted to stay to start her career.
More About Hyland Estates
First planted in 1971 by four families working together (the Kreimeyers, Markleys, Welches, and Trenhailes), the vineyard spans over 200 acres with roughly 185 acres under vine; making it one of Oregon's oldest and largest vineyards.
Sitting on a south facing bench at 600 to 800 feet in the foothills of the Coastal Range in the McMinnville AVA, this site benefits from cooler temperatures in the summer and warmer temperatures in the winter; allowing for a longer and more uniform ripening period. With roughly 185 acres planted on volcanic Jory soil holding similar attributes to the red dirt of the acclaimed Dundee Hills AVA, the old, self-rooted Pommard, Wädenswil, and Coury Pinot Noir vines together with newer plantings in 1989 to Dijon 115, provide a number of blending options from this unique site.
In 1971 only a tiny handful of people knew much of anything about growing wine grapes in northwestern Oregon. That year, four couples purchased and began planting a vineyard on a perfectly-placed piece of remote terrain in the eastern foothills of the Coast Range, southwest of McMinnville.
The common bond among Victor and Doreen Kreimeyer, Bill and Ruth Welch, Dick and Leta Markley and Jack and Ruth Smith was the U.S. Forest Service. They persevered and put in their initial plantings of Coury clone Pinot Noir in 1971, followed by Wädenswil Pinot Noir in 1974.
The Menu & Pairings
Braised Leek, Shrimp Nage, Caviar
Bacon Seared Scallop, Spiced Apple Jam
Mushroom Ragout, Herbed Pasta, Aged Asiago
Braised Beef Vol au Vent, "Peas N Carrots"
Mt. Rose Apple Tart Tatin, Rose Water Crème Anglaise
Registration Info
SEATING
Three options are available:
Family-style seating at the Chef's Table, limited to 20 people
Two bistro tables, accommodating two guests each
Wine barn, for up to 10 guests
PER PERSON PRICE: A per-person cost of $165, which includes dinner, pairings, and gratuity.
Additional Details
If you have a party larger than 10, call The Kitchen at 503-746-3030 to allow us to assist you with your reservation.
Please let us know if you or any of your guests are vegan or have a gluten intolerance.