Cancellation Policy
Due to the nature of our events, classes, and dinners, all payments are non-refundable or exchangeable. If you find yourself unable to attend, you may transfer the ticket to someone else. However, we are unable to refund, exchange, or apply a credit to another offering. All payments are final.
1 event,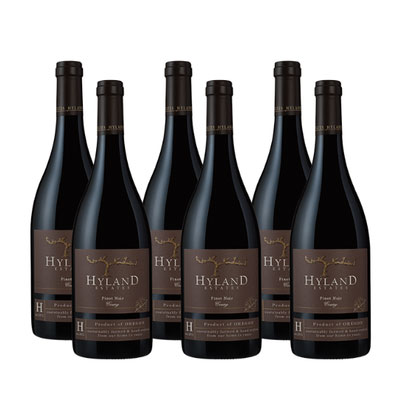 https://middlegroundfarms.com/wp-content/uploads/2022/11/HylandEstates.jpg We are so excited for our Winter Winemaker's Dinner Series and sharing our kitchen for a fun and informative demonstration cooking class all about pairing Oregon wines with seasonal food! For this dinner, we welcome Anne Sery. https://middlegroundfarms.com/wp-content/uploads/2022/11/Anne-Sery-Hyland-Estates.jpg Anne Sery, Director of Winemaking Anne was born and raised in Reunion Island, a tropical French island in the middle of the Indian Ocean, off the East Coast of Madagascar. When she was 14, her parents purchased a vineyard in Côte de Nuits. As a teenager, she spent her summer in Burgundy at the family vineyard, and it was there where her affinity for wine first blossomed.  It was her summers in France though where her passion for wine and love for viticulture first blossomed. She left Reunion after high school to attend college in Dijon where she received her degree in Biology, Physics, and Mathematics. She then completed the Master's program of Viticulture and Oenology of the ENITA of Bordeaux and received her National Diploma of Enology from the University of Bordeaux. During her years in school, Anne would return to Burgundy for internships with well esteemed Pinot Noir producers; Domaine jean-Francois Coche-Dury, Domaine Hubert Lignier, Maison Bouchard Pere & […]
1 event,
https://middlegroundfarms.com/wp-content/uploads/2023/01/Leafy-Greens.jpg Enjoy a lovely Italian inspired winter meal hosted by Chef Jason French. Have dinner plans this Friday?  Well, now you do.  Come to The Kitchen for an intimate, multi-course immersive dining experience where you will take a culinary tour of the Italian winter.  Chef Jason will share the inspiration for and the methods to create each dish, so that you can repeat this meal at home, yet Friday at The Kitchen, you won't lift a finger.  What better way to kick off a wintery weekend, then an evening of Italian inspired dishes using the best ingredients the season has to offer. This is a demonstration cooking experience.  You will be enjoy a lovely five course meal with wine pairings, while the chef works in the open kitchen.  He will share information about each dish as it is served, and will welcome questions and interactions. Antipasti Seared Scallops with Grapefruit & Basil Radicchio Salad with Fennel, Pinenuts, Parmesan & Balsamic Wine Braised Osso Bucco with White Bean Ragu Almond Olive Oil Cake with Stewed Winter Fruits The price per person is $160 and includes wine pairings by our sommelier, Jean Householder.   You will be seated at our community barnwood table, […]
1 event,
Understanding butchery is a key to great cooking. Buying meat in primal cuts allows the home cook to spend less money and produce a broad range of dishes. In this class Chef Jason will offer a demonstration of basic butchery, the knives, the cuts, a guide to different animals and how to determine overall quality. Students will get hands on experience with both poultry and Middleground Farms raised pork.