Cancellation Policy
Due to the nature of our events, classes, and dinners, all payments are non-refundable or exchangeable. If you find yourself unable to attend, you may transfer the ticket to someone else. However, we are unable to refund, exchange, or apply a credit to another offering. All payments are final.
1 event,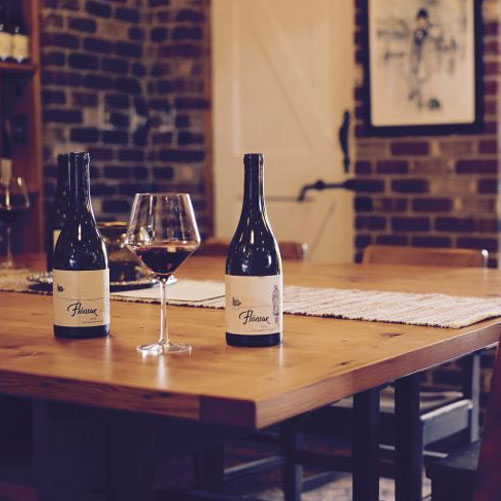 To celebrate Oregon Wine Month, we are sharing our kitchen with Flâneur Wines' Grant Coulter and Amelia Dobbes. Join us for a seasonal multi-course menu paired with Flâneur's estate wines created in Carlton, Oregon.
1 event,
SOLD OUT// Mother's Day • Brunch in the Garden
Mother's Day Brunch Two Seatings - 10:00 AM & 12:30 PM https://middlegroundfarms.com/wp-content/uploads/2021/04/WC-MiddlegroundFarms_MD-Event3.jpg Brunch in the Garden on Sunday Gift your mom, or the special lady in your life, the gift of time well spent together. Come celebrate Mother's Day in the garden with a lovely three course seasonal brunch We are excited to kick-off our garden events on Mother's Day. We are offering brunch at 10 am and 12:30. There are many seating options to choose from, both inside and out. All seating areas are completely covered in the event of rain. Reserve your table with a $50 deposit, then brunch is $85 per person and includes a mimosa for mom. All children under 10 are invited for no additional charge. Kid friendly options will be provided. We are excited to help you celebrate! The Menu A seasonally inspired four course brunch menu will pair beautiful with a curated listed of bubbles, & rose and we will get you started with a complementary mimosa. Orange juice, coffee and Steven Smith Teas will also be available. The Menu Petite Cinnamon rolls with Cardamom Glaze Middleground Farms ham, asparagus and gruyere quiche served with lemon dressed garden greens Potato & leek hash […]
1 event,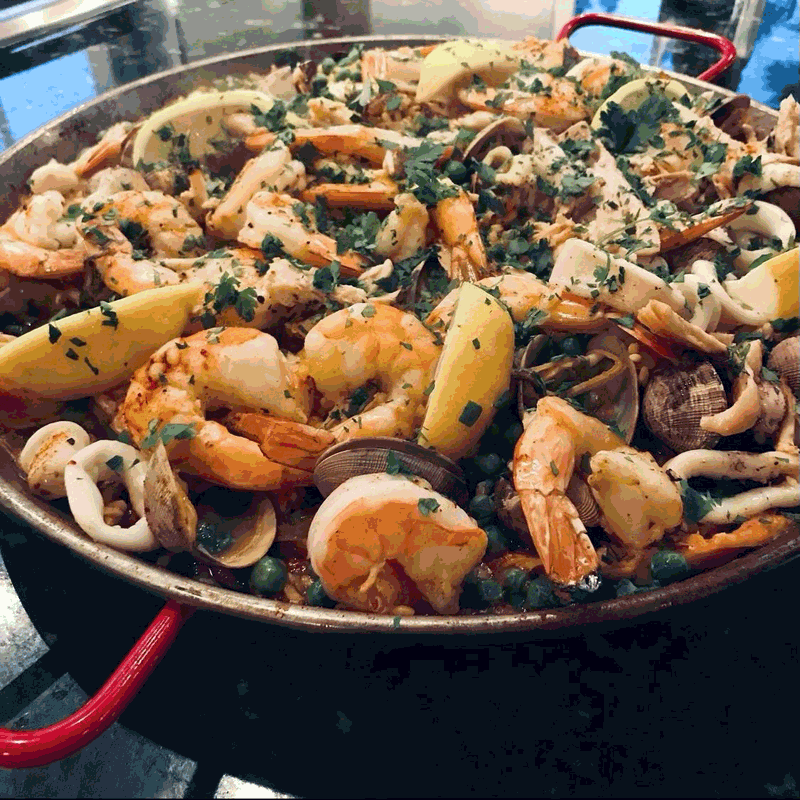 https://middlegroundfarms.com/wp-content/uploads/2022/03/Spanish_Feast.png Enjoy Springtime in Spain! This class sold out so fast, we were asked to offer a second one.  But why limit it to Date Night!  Friends - come together for Foodie's Night out! So many great things come from a Spanish pantry: saffron, manchego, chorizo, pimento, anchovy, sherry vinegar…let's use them all to create a celebration around a contemporary Spanish spring menu! We'll use fresh, seasonal Pacific Northwest seafood to make incredible Paella, a technique that can span all seasons to celebrate Spain all year long. We'll celebrate Spanish charcuterie like Serrano & Manchego to create a fantastic flatbread in the wood-fired oven. Chef Kate will teach you the tricks to the world's best smoky romesco sauce, and the creamiest of custards.  We  will tempt your palate with beautiful Spanish wines, picked by our Sommelier, Jean Householder.  This is a night you won't want to miss! Class culminates with a delicious meal enjoyed family-style around our beautiful barn wood tables. On the menu… Spaniard pizza ~ chicken, chorizo & seafood paella ~ cheese-stuffed fried olives ~ charred asparagus with smoky romesco ~ crema catalana Enjoy a Spanish wine tasting included in your registration.  All non-alcoholic beverages are also included. […]
1 event,
https://middlegroundfarms.com/wp-content/uploads/2021/11/Dec2021_HolidaySweets.jpg A great way for kids to celebrate the ladies in their life! Join us for a fun filled morning cooking & laughing together in The Kitchen!  We'll share tips for making some delicious and adorable tea party dishes that Mom (or grandma or auntie) and kids will all enjoy!  Expand your cooking repertoire together, celebrating the tradition of sharing time in the kitchen! Class culminates in a delicious meal served family style around our beautiful barn wood tables. On the menu ...  glazed lemon raspberry scones, finger sandwiches, frittata cups, and fairy cakes This class is appropriate for parents and children ages 7 and older, and is vegetarian friendly.  Class price of $125 includes one child and an accompanying adult.
1 event,
https://middlegroundfarms.com/wp-content/uploads/2016/11/MGF-Classes_15-300x300.jpg A Tuscan Spring! It's been a while since we've traveled to Italy, but there is no reason not to celebrate spring like you are walking the streets of Florence RIGHT NOW.   This is a hands-on class where you'll learn cooking techniques like making fresh pasta, making sauces from seasonal ingredients, and how to properly cook seafood.   This will be a night to remember! Class culminates with a delicious meal enjoyed family-style around our beautiful barn wood tables. On the menu… wood fire roasted baby artichokes with lemon aioli ~ fresh pasta with ramps and pancetta ~ the perfect spring cioppino with mussels & clams ~ polenta ricotta cake with gelato Enjoy an Italian wine tasting included in your registration.  All non-alcoholic beverages are also included. Since this is a Date Night class, one registration is for two people. MORE COOKING CLASSESUPCOMING DEMO DINNERSFUTURE WINE EVENTS