Need Assistance?
If you have questions about this event or are experiencing any issues with your ticket purchase, please send us the details via an EMAIL or NOTE.
1 event,
Come be inspired for your treat making at The Kitchen! Candy and baked goods make great additions to a festive holiday season, but can be intimidating to make. Join us as we demystify the secrets to your favorite holiday treats. Learn candymaking while making perfectly pillowy marshmallows with a seasonal twist. Make the perfect cake batter with no tunneling (learn what tunneling is) and practice glossy chocolate ganache for classic French truffles. This class is suitable for bakers of all skill levels! A light lunch will be served around our beautiful barnwood tables. Additional beer & wine is available to purchase.  Non-alcoholic beverages are included. You Will Learn tempering chocolate making marshmallows versatile shortbread dough Instructors On the Menu pistachio cardamom shortbread ricotta and dark chocolate poundcake peppermint marshmallows dark chocolate "old fashioned" truffles
1 event,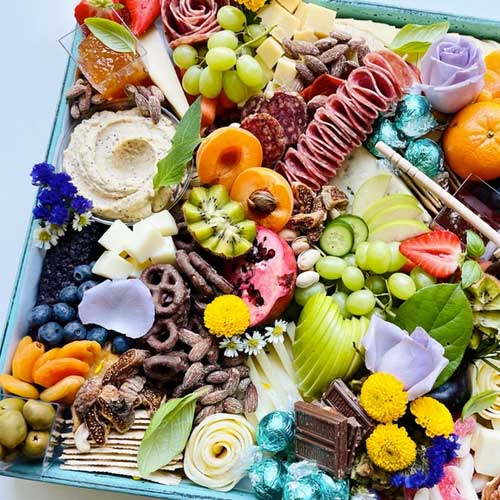 Author of Mostly Plant Based Platters & Boards, Lea of The Platter Girl  joins us at The Kitchen to discuss her flexitarian approach to healthy eating that starts with board. She will share her tips for creating gorgeous platter and boards that are stylish and healthy.
Cancellation Policy
Due to the nature of our events, classes, and dinners, all payments are non-refundable or exchangeable. If you find yourself unable to attend, you may transfer the ticket to someone else. However, we are unable to refund, exchange, or apply a credit to another offering. All payments are final.