We are so excited for our Fall Winemaker's Dinner Series and sharing our kitchen for a fun and informative demonstration cooking class all about pairing Oregon wines with seasonal food! For this dinner, welcome Bethel Height's Ben Castell to The Kitchen.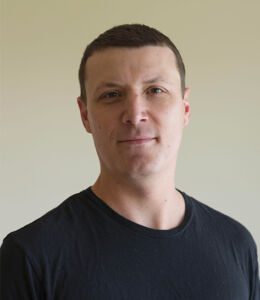 Ben Casteel, Co-owner, Director & Winemaker
Ben is the oldest son of Terry Casteel and Marilyn Webb, co-founders of Bethel Heights Vineyard. Ben spent his summers working for his uncle Ted in the vineyard alongside his brother and cousins, but left for college with a different career path in mind. A declared English major entering the University of Oregon, it was always Ben's intention to complete his undergraduate studies, pursue a doctorate in English Literature and secure a University teaching position thereafter. A trip to Burgundy to work the 1999 harvest at Domaine de Perdrix changed everything.
After an exhilarating experience working overseas, Ben returned with a mind to work in the wine industry for a period before graduate school. He took a position as cellar assistant with Rex Hill under Lynn Penner-Ash immediately after returning from France in November of 1999 and spent the next five years working his way up from cellar assistant, to Cellar Master, and eventually Assistant Winemaker under new acting Winemaker and friend, Aaron Hess.
Ben's father called him in the Summer of 2004 to discuss the future of Bethel Heights after his retirement, and six months later Ben accepted the position of Winemaker at Bethel Heights in January of 2005. Ben strives to continue the model established by his father and family in crafting wines that reflect vintage and terroir at Bethel Heights Vineyard. It is a vision born of thoughtful experimentation, patience, and restraint, and one that he believes can only reach fulfillment at the small winery level. The closer the winegrower's hands are to their wines and vines, the clearer the voice of the place and time will be expressed in the cask and bottle. It is with this vision and passion that Ben hopes to carry Bethel Heights on into the future.
---
THE MENU & PAIRINGS
Chefs Jessica & Kate will walk through a demonstration cooking class featuring a four-course seasonal menu where we share the tips and tricks to creating a beautifully paired menu.  Jean, our Curator of Wine & Experiences, will educate you on the individual pairings with each course.
The Menu
Bacon Apple Jam Toast with Aged Cheddar

Autumn Vegetable Turnover with Roasted Sugar Pumpkin Soup
Pinot Noir Braised Beef with Polenta and Aged Parmesan
Olive Oil Cake with Cardamon & Pear. Hazelnut Brittle
---
Registration Info
SEATING: Seating will be offered for parties of 2 at each of our bistro tables, and 4-8 person groups at our two Chef's tables.
DEPOSIT: A deposit of $50 per table is required and will be deducted from your final bill. 
PER PERSON PRICE: A per-person cost of $145 will be billed at the close of the evening minus the table deposit.
GRATUITY: Service gratuity is gratefully accepted on your final bill. A 20% gratuity is added for groups of six (6) or more.
Additional Details
If you have a party larger than 10, call The Kitchen at 503-746-3030 to allow us to assist you with your reservation.
Please let us know if you or any of your guests are vegan or have a gluten intolerance.