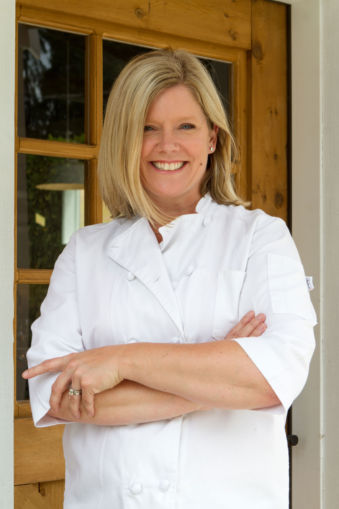 Growing up in a small Oregon farming community, Jessica learned first-hand where food comes from. From spending summers picking strawberries at local farms, to churning butter and putting up vegetables with her grandmother, Jessica has always enjoyed getting her hands dirty in the earth and in the kitchen.
After earning a business degree from PSU, Jessica worked both in banking and the pharmaceutical industry, spending her free time and lunch breaks perusing the local gourmet shop Pastaworks, or spending hours reading through the cookbook section of Powell's Books. She developed a passion for making and sharing great food. She left her career and enrolled in culinary school. Jessica completed her formal training, graduating the top student in her class at Le Cordon Bleu College of Culinary Arts in Portland, OR. In demand running her own catering business, Jessica concurrently helped develop the Sur la Table culinary program and there she learned of her love for sharing her knowledge with others. She has spent the last eight years partnering with Wolf & SubZero appliances in a kitchen-classroom environment helping others become comfortable and gain confidence in their own kitchens.
During her professional journey, Jessica personally became more aware and disheartened by the conventional food system. She started seeking out alternative sources for her own family's food, from locally raised meats, to fresh local dairy. She started making her own cheese and traveling to other artisan creameries to gain exposure to their craft. In 2011, she and her husband Jason bought a 17 acre farm in the Willamette Valley. She started her small herd of dairy goats from two "bottle babies" named Brie & Benji. Then came the chickens….the llama George…twin human baby girls Ava & Camille…and who knows what's next!