Cancellation Policy
Due to the nature of our events, classes, and dinners, all payments are non-refundable or exchangeable. If you find yourself unable to attend, you may transfer the ticket to someone else. However, we are unable to refund, exchange, or apply a credit to another offering. All payments are final.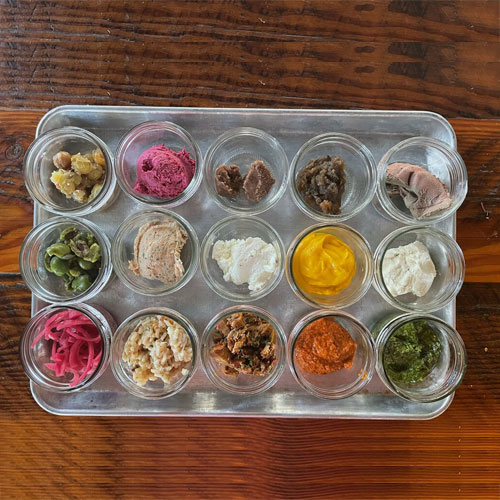 The Kitchen at Middleground Farms
4651 SW Homesteader Road, Wilsonville
A true class on how to recognize a good pairing, and how to pick the right wine for food! This is different than our typical cooking class.  There will be tasting.  There will be eating.  There will be no cooking!  This class is designed to help you gain a better understanding of your own palate, and how to recognize the different structural components of wine and how to balance them with food. Using guided interactive tasting we will explore how the basic components of both food (acid, fat, sweetness, umami) and wine (tannin, acid, body, sweetness) complement one another (or don't!). We will also explore how the aromas of wine can be played off off with your food choices to make the wine pairing more than the sum of its parts.  You'll leave with a greater confidence in making food and wine decisions at home and eating out! We will start the class off with a light meal, followed by wine and flavor tastings.  You'll have an opportunity to purchase wine that you enjoy during the tastings to take home.