Need Assistance?
If you have questions about this event or are experiencing any issues with your ticket purchase, please send us the details via an EMAIL or NOTE.
1 event,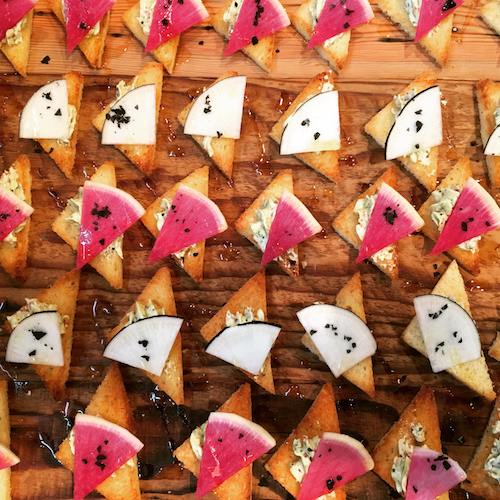 It's Party Time at The Kitchen! It's time to celebrate! Every party needs tasty bites.  A balance of easy go-to's and a few more labor intensive is best. Come learn a few new, inspired appetizers that are sure to impress with some classy bubbly cocktails to match.  You'll understand how to pack a ton of flavor into just a few small bites. You'll learn to make a delightfully light pastry dough with endless possibilities. You'll learn why bacon jam should always be in your go-to condiment kit. We'll teach you exactly how to cook a perfect scallop, and get you rolling handmade chocolate truffles that are super versatile! Grab a friend (or three!) and come celebrate the Holidays at The Kitchen. Class culminates in a cocktail style party around our beautiful barnwood tables. Enjoy a welcome bubbly cocktail and another with dinner.  Additional wine is available to purchase. You Will Learn making pate choux searing scallops making truffles how to make sparkling wine cocktails Instructors Chef Jessica Hansen Sommelier Jean Householder On the Menu ~ winter squash arancini ~ cheesy gougere ~ bacon jam sammies ~ seared scallops with pickled mustard seed ~ kahlua truffles
1 event,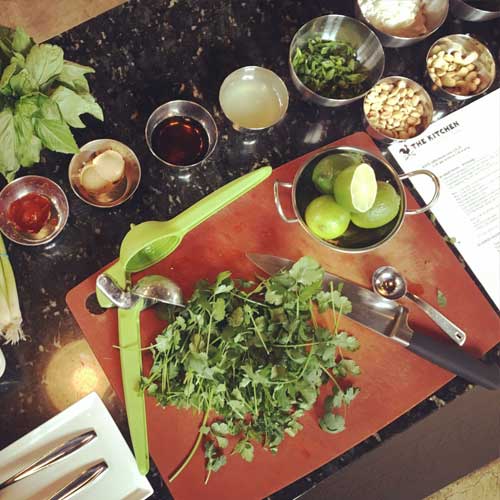 The cuisine of Thailand is rich in its diversity. Let's employ some fundamental techniques used in Thai cooking and some great staples from the Thai pantry to kick up our seasonal cooking
1 event,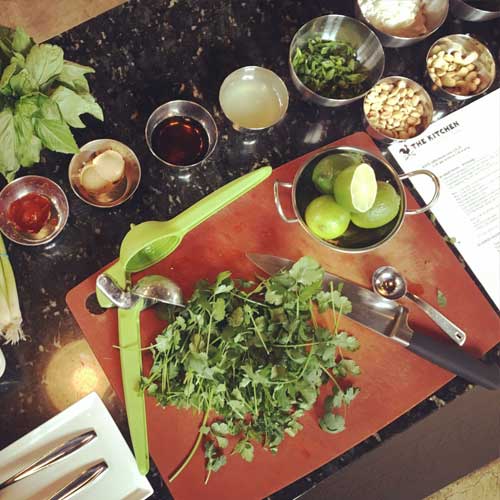 Thai cuisine is known for it's beauty curries, use of fresh chilis and all the good noodles. Let's employee some of the cuisine's fundamental techniques, coupled with winter staples to kick up the spice in The Kitchen.
Cancellation Policy
Due to the nature of our events, classes, and dinners, all payments are non-refundable or exchangeable. If you find yourself unable to attend, you may transfer the ticket to someone else. However, we are unable to refund, exchange, or apply a credit to another offering. All payments are final.