Need Assistance?
If you have questions about this event or are experiencing any issues with your ticket purchase, please send us the details via an EMAIL or NOTE.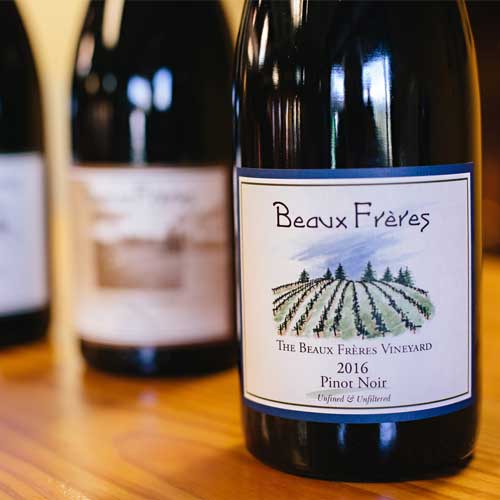 Beaux Frères Vineyard & Winery Winemaker Dinner
February 15, 2024 @ 6:00 PM

-

9:00 PM

|

$50.00 – $450.00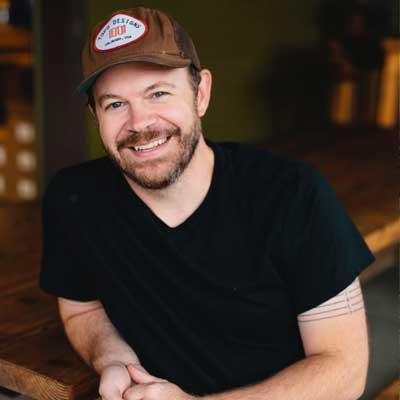 Christopher Marshall
Director of Marketing Communications
Christopher Marshall is a former high school creative writing teacher and performing songwriter who followed a muse into the world of fine wine, an industry where he has found a calling in his native Willamette Valley. He is presently the Director of Marketing Communications and Chief Storyteller at Beaux Frères, where he has worked alongside the Etzel family for nearly a decade.
More Beaux Frères Vineyard and Winery
The Beaux Frères story began in 1986 when Michael G. Etzel, then a wine salesman in Colorado Springs, embarked on a road trip to Oregon with his young family after reading an enticing review of an '83 Pinot Noir from the Willamette Valley. They took a whimsical detour to check out a foreclosed 88-acre pig farm about 20 minutes from their destination and, upon seeing the idyllic hillside, cute little bungalow, and lush pasture at the top of the dirt road, began to wonder: Could a quiet, wholesome farm life growing grapes for the blossoming local wine scene be possible?
At the crest of the property, planting began in 1988 with five acres of vines tightly spaced at a density of about 2,200 plants to the acre. While planting The Beaux Frères Vineyard, Michael worked four harvests at Ponzi Winery. In 1990, he harvested his first crop and sold the grapes, except enough to make one barrel, to winemakers Ken Wright and Dick Ponzi. In 1991, renovation of the main barn made way for Beaux Frères Winery and the first estate vintages of The Beaux Frères Vineyard Pinot Noir followed soon after.
Nestled in the Willamette Valley's Ribbon Ridge viticultural area (est. 2005) near Newberg, Oregon, the property remains a perfect fit as a new generation, led by winemaker Mike D. Etzel (Michael's middle son), takes responsibility for stewarding the land and crafting the wines. More than thirty years since their serendipitous encounter with this landscape, three generations of the Etzel family now live on the Ribbon Ridge, diligently caring for this storied property.
The Menu & Pairings
Check back closer to the event to see what we have created as the perfect pairings!
Registration Info
SEATING
Three options are available:
Family-style seating at the Chef's Table, limited to 20 people
Four bistro tables, accommodating two guests each
Wine barn, for up to 10 guests
PER PERSON PRICE: A per-person cost of $225, which includes dinner, pairings, and gratuity.
Additional Details
If you have a party larger than 10, call The Kitchen at 503-746-3030 to allow us to assist you with your reservation.
Please let us know if you or any of your guests are vegan or have a gluten intolerance.
Cancellation Policy
Due to the nature of our events, classes, and dinners, all payments are non-refundable or exchangeable. If you find yourself unable to attend, you may transfer the ticket to someone else. However, we are unable to refund, exchange, or apply a credit to another offering. All payments are final.