Cancellation Policy
Due to the nature of our events, classes, and dinners, all payments are non-refundable or exchangeable. If you find yourself unable to attend, you may transfer the ticket to someone else. However, we are unable to refund, exchange, or apply a credit to another offering. All payments are final.
1 event,
https://middlegroundfarms.com/wp-content/uploads/2022/05/Fathers-Day-Brunch-June.jpg Nothing better than a Sunday Brunch.... and it's all done in Cast Iron! Did you know your cast iron pan is good for more than just steak?! Join us as we show to how to use everyone's favorite pan for everyone's favorite meal - brunch! Together we'll bake the flakiest biscuits and the puffiest dutch baby. We'll teach you the basics of caramelization to create flavorful hash using seasonal vegetables.  Plus, we'll perfect your egg poaching technique and make some sauces that are sure to please. Class culminates in a delicious meal served family style around our beautiful barn wood tables. On the menu....Buttermilk Biscuits with Sausage & Wild Mushroom Gravy ~ Fall Skillet Hash with Poached Eggs ~  ~ Caramel Apple Dutch Baby with Frangelico Whipped Cream A welcome mimosa will be served, as well as an additional sparkling wine during brunch.  Additional wine and beer is available for purchase.
1 event,
https://middlegroundfarms.com/wp-content/uploads/2021/11/Dec2021_HolidaySweets.jpg Baking is part of the holidays, right?  Why not do it with us? The sweet spiced aromas coming out of the kitchen around holidays reminds me of my families time-honored traditions.  Waking up to freshly baked cinnamon rolls on Christmas morning....getting the delivery of my sister in laws peanut butter balls.  We come to expect certain things that make our own holidays special.  We want to help you feel confident in building on your family traditions.  You'll learn many different types of doughs including yeasted, enriched, and short dough.  You'll not only learn methods of dough making and handling, but many variations to these "recipes" so that they can be practiced guidelines in your repertoire of holiday treats. Grab a friend, or maybe your small work group and celebrate the holidays while getting your hands dirty with Chefs Jessica & Andrew! Class culminates in a lovely light lunch around our barn wood tables while our final treats bake. On the menu... sweet pecan rolls ~ gingerbread loaf ~pistachio shortbread ~ rugelach A welcome cocktail and an additional glass of wine with lunch are included.  Additional wine and beer is available to purchase.
1 event,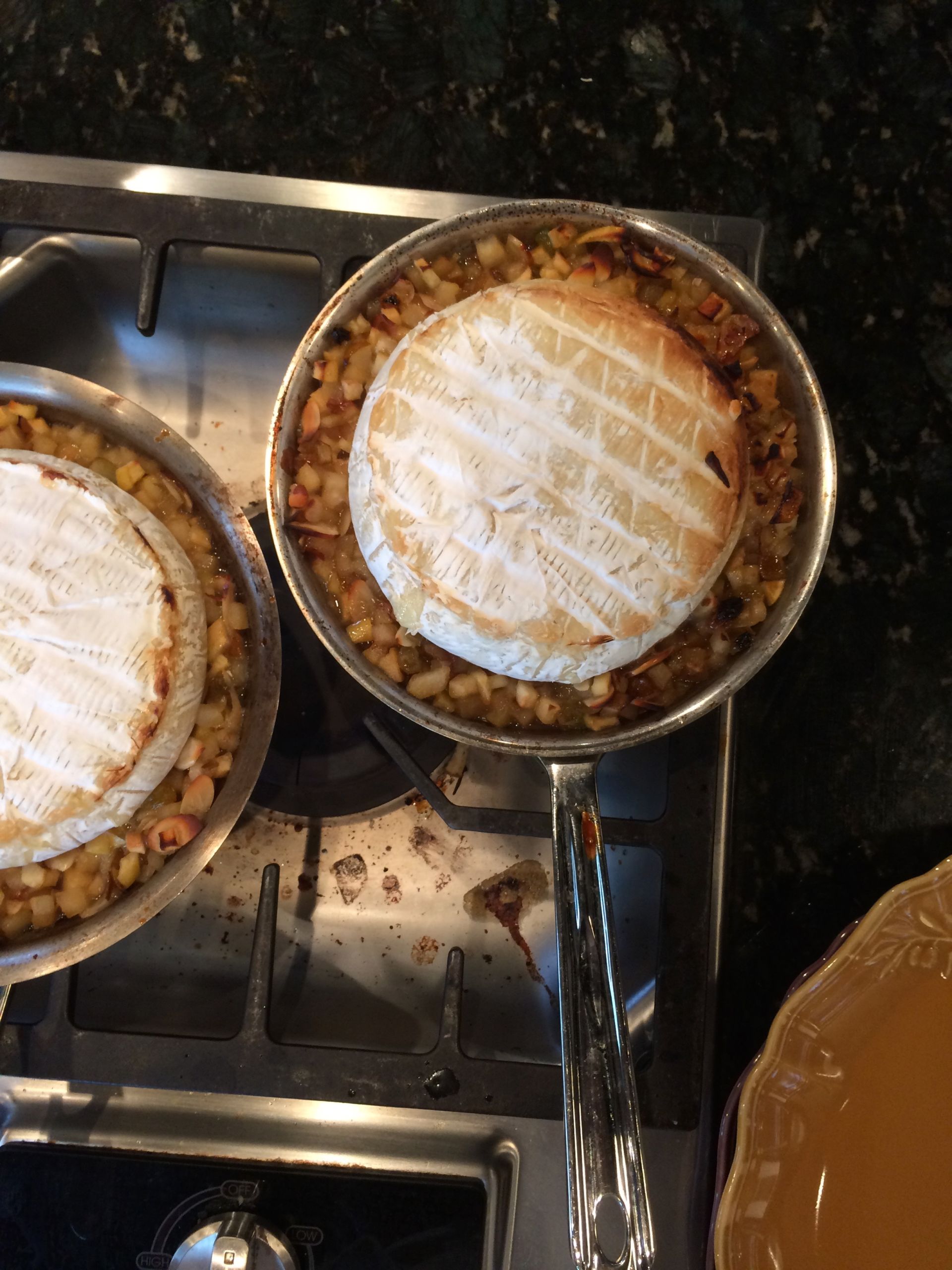 https://middlegroundfarms.com/wp-content/uploads/2018/11/IMG_5424-scaled.jpg Come cocktail with us! It's time to celebrate! Every party needs tasty bites.  A balance of easy go-to's and a few more labor intensive is best. Come learn a few new, inspired appetizers that are sure to impress with some classy bubbly cocktails to match.  You'll understand how to pack a ton of flavor into just a few small bites. You'll learn to make a delightfully light pastry dough with endless possibilities. You'll gain confidence working with oysters and find ways to enjoy them raw or cooked. You'll discover that ceviche is an amazing, addictive dish that isn't difficult to make or scary to serve and learn why bacon jam should always be in your go-to condiment kit. Grab a friend (or three!) and come celebrate the Holidays at The Kitchen. This class will be a combination of demonstration and hands-on.  Come ready to cook, but there will be ample time to relax, eat and enjoy! Class culminates in a delicious family style cocktail party around our beautiful barn wood tables. On the menu …  Bacon jam white cheddar sammies ~ mango halibut ceviche with fried wontons ~ winter squash arancini with brown butter cream ~  cheesy gougeres ~ […]